Even after your individual solutions have been implemented and adapted, Consiness does not leave your company to your own devices. Comprehensive application lifecycle management guarantees that your applications and processes are up-to-date and running properly. After all, as your company grows, so do the demands on the software: And in a constantly evolving business environment, your expectations of a modern system change as well when it comes to the backbone of your company.
Maintenance, continuing development and modernization of applications tie up valuable resources – resources that you could apply towards more profitable causes: Consiness guarantees peace of mind with good prospects. Consiness relies on the SAP Solution Manager to help give you this peace of mind. With the features that the tool offers, Consiness sets up uniform project standards, efficient project administration and clear project reporting for your company. SAP Project Systems available upon request.
With the Solution Manager, changes to your system landscape can be comprehensively controlled and managed. Specific tools and services support the lifecycle of your applications.
Analysis of your requirements and development of a strategy for your specific tasks are paramount to Consiness consulting. After all, extensive consulting and precise adaptation to fit your needs and processes are crucial requirements for sustainable application lifecycle management.
Because it knows your products inside out and has such vast experience, Consiness supports you from the first introductory project to roll-out projects, upgrades and test projects, even ensuring the maintainability of the systems. Well thought out test management that includes load and performance tests reveals vulnerabilities and helps to remedy them before damage can occur.
This is how Consiness protects your investment. Strong application lifecycle management ensures that your application software can be used without problems for many, many years. No mess caused by inconsistent documentation of your SAP system, no fear of not being up-to-date. Your investment is much too valuable.
Your Contact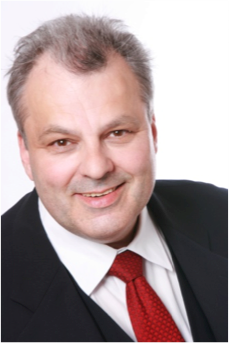 Frank Gilow
Tel: +49 40 3289060 00
E-Mail: frank.gilow@consiness.com